Picture Hangers
Step 1:
Screw two picture hangers into the back of the canvas. Attach the hangers into the sides of the wooden frame, about three inches down from the top, so that the to hanger is not visible after hanging the canvas.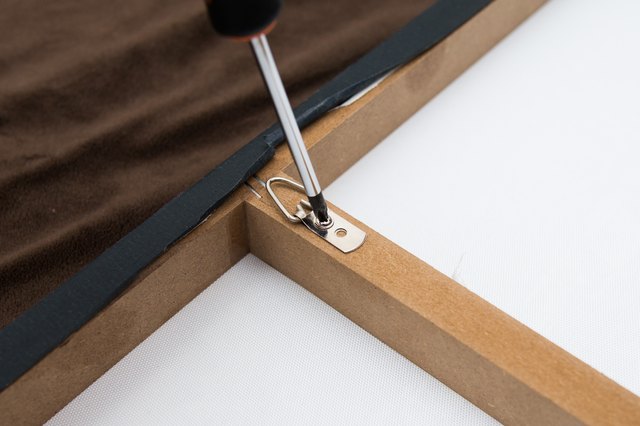 Step 2:
Hammer two nails into the wall where you want to hang the canvas. Make sure the nails are even and in the correct spot.
Step 3:
Hook the picture hangers over the nails, adjusting the height if necessary.
Artem Kononenko/Demand Media
By Brenda Priddy
Read more :
http://www.ehow.com/how_8279903_hang-canvas.html